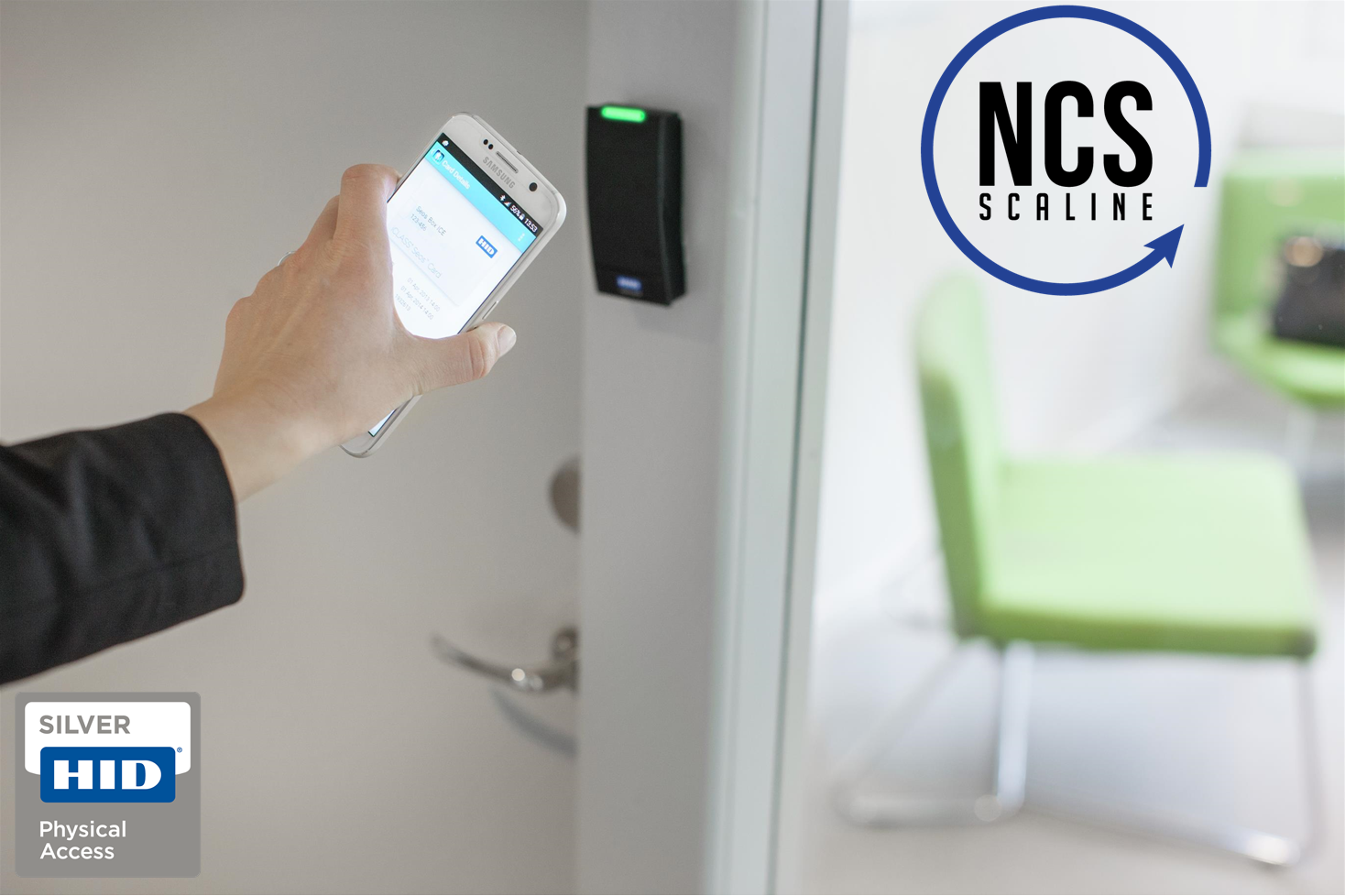 NCS integrates HID Mobile Access™ solutions
During a contact taken in October 2016 through HID's website, one of the major public relations agency in Belgium asked us to secure the new offices that they will enter in December 2016.
Their major concern included the reliability, future proofness and innovation of the chosen solution together with its fast implementation. As they manage the public image of many large companies in Belgium, they were also particularly interested by the modern image offered by a solution using smartphone to handle their access control system and by the undifferentiated support for HID Mobile Access™ for Apple® or Android™ mobile devices.
Since then, several NCS customer decided to make the move towards this technology, either to deploy all their identifiers mapped onto their SCNET4 system or as a complement to the identification solutions already in place in their infrastructure.
As a HID partner, and thanks to the flexibility of its SCNET4™ version 3 product, we could propose an adapted, economic and efficient solution enabling them to use classic identification tags together with a smartphone application which would guarantee the security of both their building and users.
Indeed, the HID Mobile Access™ solution attached to their multiCLASS SE® readers make use of NFC or Bluetooth® technologies and supports the latest generation smartphones, tablets and connected objects while still supporting classic RFID identification cards and tags.
Directly connected to the SC4x5™ controllers of NCS, using either Wiegand or secured OSDP™ connections, this global solution not only features all classic tag functionalities but also ensures that highest levels of security and can cover reading distance from a few centimeters to several meters in a single application installed on your Android™ or Apple® powered smart object.
NCS and Scaline are trademarks of National Control Systems S.A.
Scaline International is a division of National Control Systems S.A.
SC4x5 and SCNET4 are trademarks of Scaline International.
HID, HID Mobile Access and multiCLASS SE are trademarks of HID Global in the U.S. and/or other countries.
Bluetooth is a trademark of Bluetooth SIG, Inc.
OSDP is a trademark of the Security Industry Association.
Android is a trademark of Google Inc.
Apple is a trademark of Apple Inc.